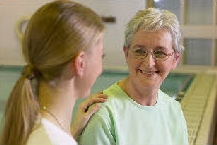 Unity In Care Ltd are a company that provides an Holistic Service (from babies to the elderly) in a caring, professional service, and in an efficient and effective manner. We ensure that our client(s) needs are met giving them 'total peace of mind'.
List of Services
Emergency Cover


Request for support at short notice without assessment for all client groups.

Unit Manager


To ensure that the day to day duties are carried out, clients are in a safe, warm and welcoming environment. Identifying staff training and developmental needs. Provides skill mix, monitor and co-ordination of care delivery. To supervise staff and manage a budget, attend reviews and conferences etc.

Social Workers


Working with children and adolescents. To assess their needs, which include child protection, every child matters, and work with parents/carers to safeguard their physical, emotional and developmental well being. Provides the service that has been identified in the assessment, draw up of care plans, write reports, attend case conferences and court reviews.

Residential Social Workers


To participate in the daily activities of the unit, to be a key/link worker. To write daily log and monthly reports, to assist and advise clients, to liaise with other agencies, attend staff meetings, reviews etc.

Domiciliary Care


Support for elderly or disabled clients in their own homes. To assist them to live in the community, this would generally involve personal care and light domestic support. This care is offered over 7 days a week, visits could be morning, lunchtime, tea-time and bedtime.

Live in Carer Children/Young People


This service is normally for children aged from 0 to 18 years. Supporting parents who are struggling to cope – due to: poor health, family crisis, mental health problem, protection issue, alcohol abuse or child/children at risk.

Live in Carer Adults


Elderly or disabled clients who are unable to attend to their own personal care and activities of daily living. This includes bathing, showering, shaving, banking; domestic support; to access the community and companionship.

Day Centre Officers


To work within a Day Centre for the elderly, those with learning and physical disabilities. Providing stimulating activities, through group work to assist in development of daily life skills. To provide a meeting point for others.

Sitting Service/Support/Escorts


Support for families who are caring for a spouse to enable them to have time out (respite).

Contact Supervisors


Collect children/young person from their temporary home or school and take them to a specified and agreed location, for them to spend time with their parent/parents or other siblings. Observing and recording action/behaviours in a written report. Returning children/young person back to carer/s.

House Keeping


This can be residential unit or a private clients home. The service can include hovering, dusting, washing-up, laundry and light shopping. Hours for this service could vary from 1 hour to 5 hour sessions.
As we 'know' our qualified and experienced staff, we are able to place them 'in the right role', in the 'right place' at the 'right time' in the various areas of social care for example: Residential Social Workers; Family Support Workers; Home Care Assistants (that also meet Domiciliary Care Needs); Contact Supervisors; Domestic Support etc.
Our Client Service varies from a very small amount of support weekly e.g. provision of shopping support to large, complex and detailed packages of care providing several visits per day, this of course depends on the individual needs of the client, and we tailor to ensure that its suits the clients needs.